The International Benchmarking Has Been Updated.
Check the news below:

New interface
The new layout brings forward a more practical  navigation flux and allows for a more objective analysis of registrations from each country.
New Reports
The data can be visualized through more evolutionary and consolidated reports, thus, facilitating the analyses if indicators between registrations and years.
All present indicators will have a unique interface, allowing for better analyses and comparisons between registrations.

Information about each participating registration with an access link to institutional sites.

Navigation fields based on patient groups and years.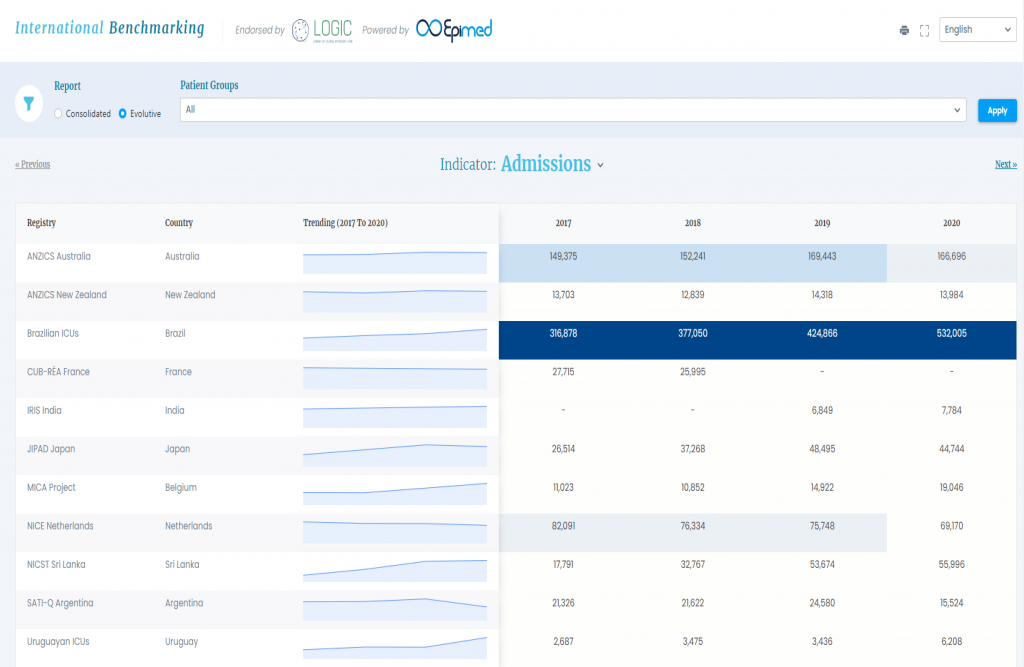 Visualization of indicators with graphs and evolutionary tendency throughout the years.

Navigation fields based on groups and patient indicators.